In My Mailbox is hosted by
Kristi @ The Story Siren
.
It's been a little while since my last IMM post - and I've been slacking a bit lately on posting anything at all on ze blog. Work and family issues and just general life have prevented me from doing so. Booo!
Anyway, I'm back now, and have IMM goodness to share!
From Goodreads Swap:
Un Lun Dun by China Mieville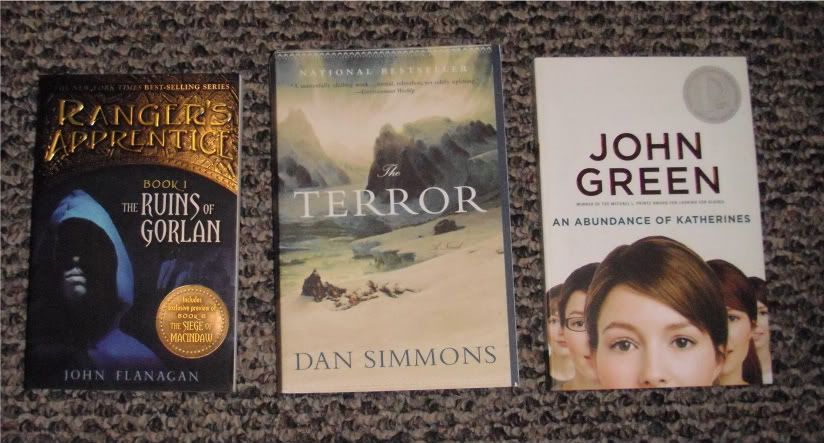 The Ruins of Gorlan (Ranger's Apprentice #1) by John Flanagan
The Terror by Dan Simmons
An Abundance of Katherines by John Green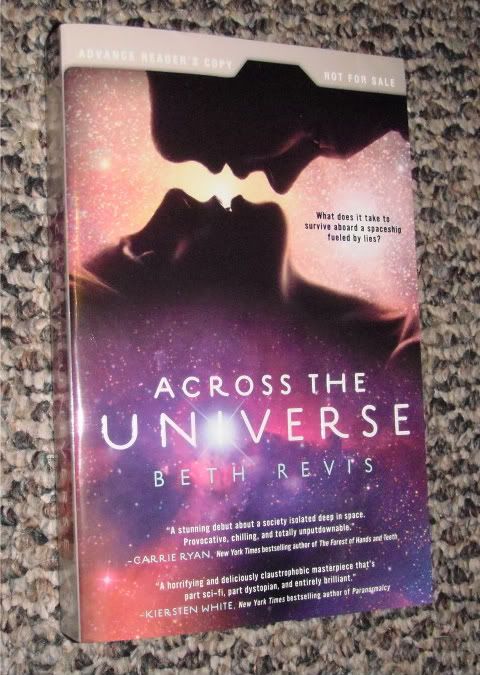 Across the Universe by Beth Revis (Received from Publisher)
And (Holy Crap YES!) this: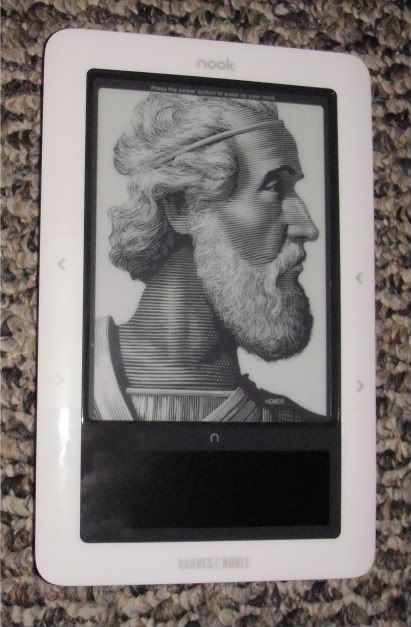 Oh man! Early Christmas present NOOOOOOK! :D So freaking exciting! The handsome fellow shown on the screensaver is Homer. I've loaded a bunch of free books on it already including the Vampire Academy 1-5 and a bunch of classics.
Sorry about the angle of the last two pics - had glare issues. :(
Anywho... that's my IMM this week - what's in yours?