In My Mailbox is hosted by
Kristi @ The Story Siren
.
Alrighty - this week was a good week for me. I found a lot of books that I've wanted for a LONG time for ridiculously cheap prices. SCORE!!! I love when the stars align and book miracles happen. ;)
So here's what I got in my mailbox this week: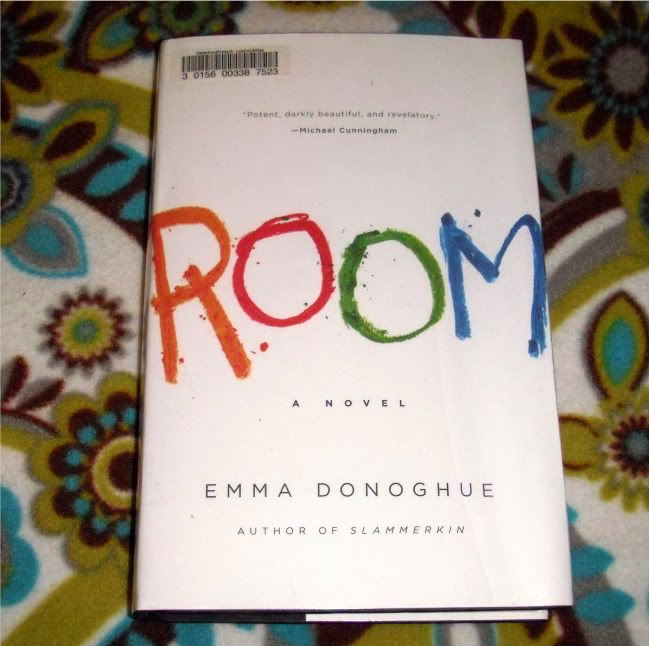 Library:
Room: A Novel by Emma Donoghue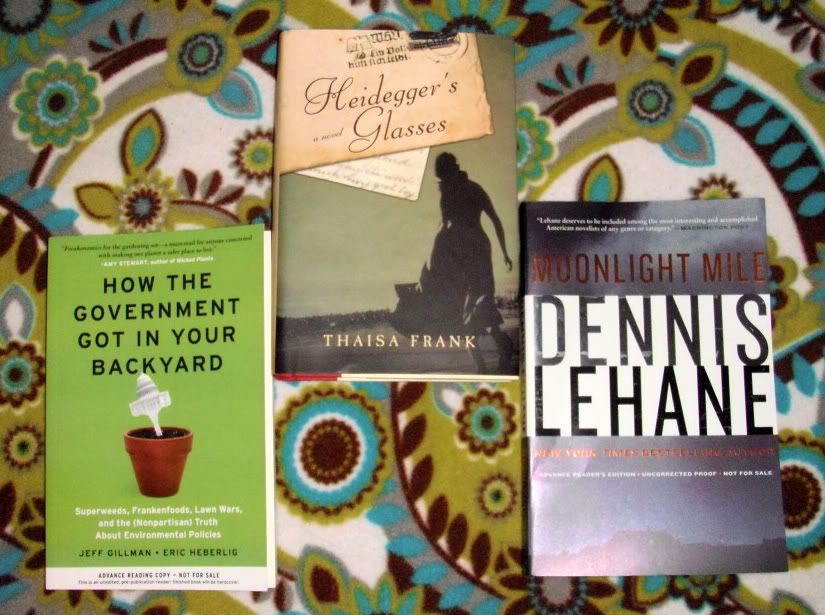 For Review:
How The Government Got In Your Backyard by Jeff Gillman & Eric Heberlig
Heidegger's Glasses by Thaisa Frank
Moonlight Mile by Dennis Lehane (Kenzie & Gennaro #6)
Purchased Part 1:
The Life of Elizabeth I by Alison Weir
The Blood of Flowers by Anita Amirrezvani
Falling Angels by Tracy Chevalier
Push by Sapphire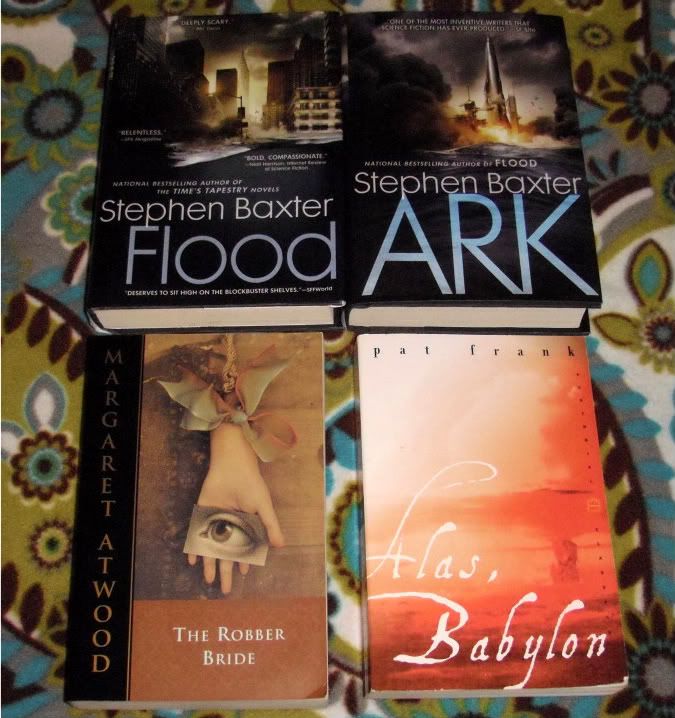 Purchased Part 2:
Flood by Stephen Baxter
Ark by Stephen Baxter
The Robber Bride by Margaret Atwood
Alas, Babylon by Pat Frank
Purchased Part AWESOME:
Nightmares in the Sky by Stephen King
Cycle of the Werewolf by Stephen King
I didn't know that Moonlight Mile was the sixth in a series when I requested it... so I guess I'll be reading the first 5 soon, eh? LOL
But... I'm super thrilled about the Nightmares in the Sky score... I've wanted that book for a long time, and now I've managed to acquire it for a fraction of the original price. Woooo!
OK, so here's what I've read since my last IMM post, which apparently was like 3 weeks ago... Such a slacker I am.
Looking For Alaska by John Green
The Gunslinger (original version - audio) by Stephen King
Everything's Eventual by Stephen King
Claire de Lune by Christine Johnson
Hell House by Richard Matheson
Room by Emma Donoghue
Keep The Change by Steve Dublanica
Currently Reading:
Heidegger's Glasses by Thaisa Frank
Upcoming:
The Drawing of the Three by Stephen King (reread - audio)
To Kill a Mockingbird by Harper Lee (reread)
The Crown Conspiracy by Michael J. Sullivan
Push by Sapphire
Perdido Street Station by China Mieville
The King's Mistress by Emma Campion
...and/or whatever else strikes my fancy.
So that's what's in my mailbox this week... what's in yours?