In My Mailbox is hosted by Kristi @ The Story Siren
.
Whew! I haven't done an IMM post in a while, since I decided that last month I was going to read what I already owned (with the small exception of the books I read for Smut-tember). I did pretty good, and knocked out 12 books, KA-POW!
So of course, I just had to go and undo all of that effort with a splurge at the goodwill. When books are more than 80% off of the marked price, it's just hard to say no! So here's my splurge: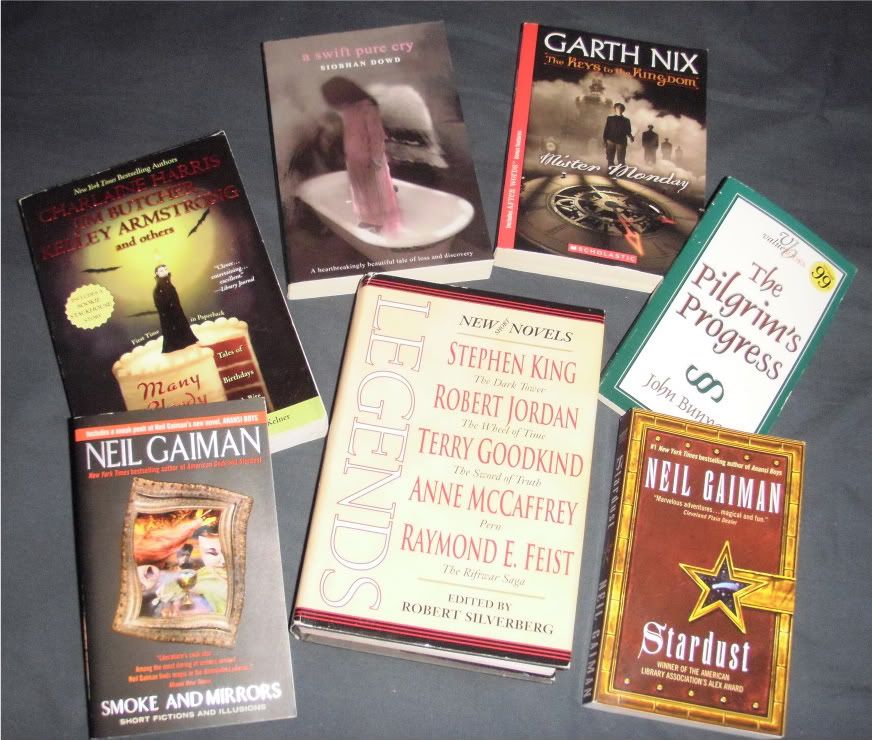 From top left:
Many Bloody Returns by Charlaine Harris and others
A Swift Pure Cry by Siobhan Dowd
Mister Monday by Garth Nix
The Pilgrim's Progress by John Bunyan
Stardust by Neil Gaiman
Legends by Robert Silverberg (editor)
Smoke and Mirrors by Neil Gaiman
and A Treasury of Aesop's Fables (not pictured)
Yep, I bought The Pilgrim's Progress. I've wanted to read it for quite a while, since it was mentioned in Little Women, and for 20 cents, I practically got it for free. Oh, and here's a funny quirk about the Siobhan Dowd book. This is the barcode from the back of the book...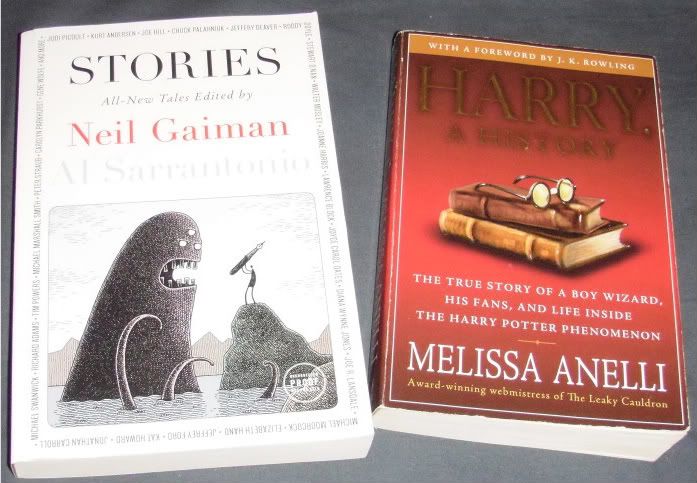 Stories by Neil Gaiman and Al Sarrantonio (editors)
Harry, A History by Melissa Anelli
And finally I got To Die For by Linda Howard from the library. I couldn't get a decent picture of this one, so we'll all just have to use our imaginations! (Well, not me, because I've seen it, but you're not missing much. The cover of the edition I got isn't all that impressive.)
So that's what I got in my mailbox... Now here's what I'm reading: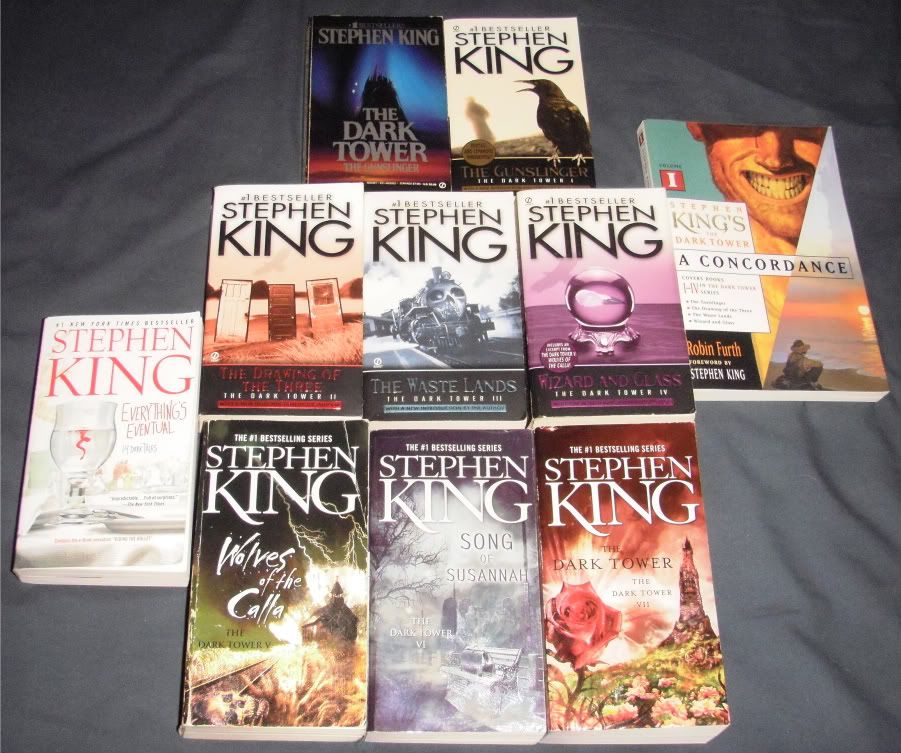 A group of friends and I, along with the Stephen King fan group on Goodreads (the one I co-moderate), will be reading through the Dark Tower series starting this month with The Gunslinger. As you can see from the picture, I have two of them, the original published edition, and the revised. I'd like to read both, and do some comparisons for those of you I know are just DYING to know what the differences are. ;)
Along with the series itself, I'm currently reading Everything's Eventual by King, which has two Dark Tower related stories in it, as well as I plan on finally reading the first volume of Robin Furth's Dark Tower Concordance (which comprises books 1-4).
I'll be trying to squeeze in some review books as well, but I'm not sure which ones yet. I'm thinking probably The King's Mistress and Keep The Change, and if I can do more, I will.
Happy October Reading!