For a while now, I've been itching to make this adorable cable and eyelet hat that I found on Ravelry,
Hermione Hearts Ron
, and now that I'm re-reading the Harry Potter series, and it's still cold, I've decided to just do it.
So far, I'm loving the pattern, though it is taking what seems like forever because there are so many stitches and the needles are so small that it seems like after doing all 132 of them to complete a round, I've added only about a centimeter of length. And to be honest, I am starting to get concerned that this adorable hat will be too small for my big head.
This pattern is very stretchy, but it still might not fit how I'd like, so if that's the case, I plan on gifting it to a fellow Harry Potter fan who has a smaller head than I do...
Here's a picture of the hat in progress (and sorry for the crappy quality - ipod pictures are TOTALLY the best... /sarcasm)... The yarn is actually pure white, not pee yellow. :P :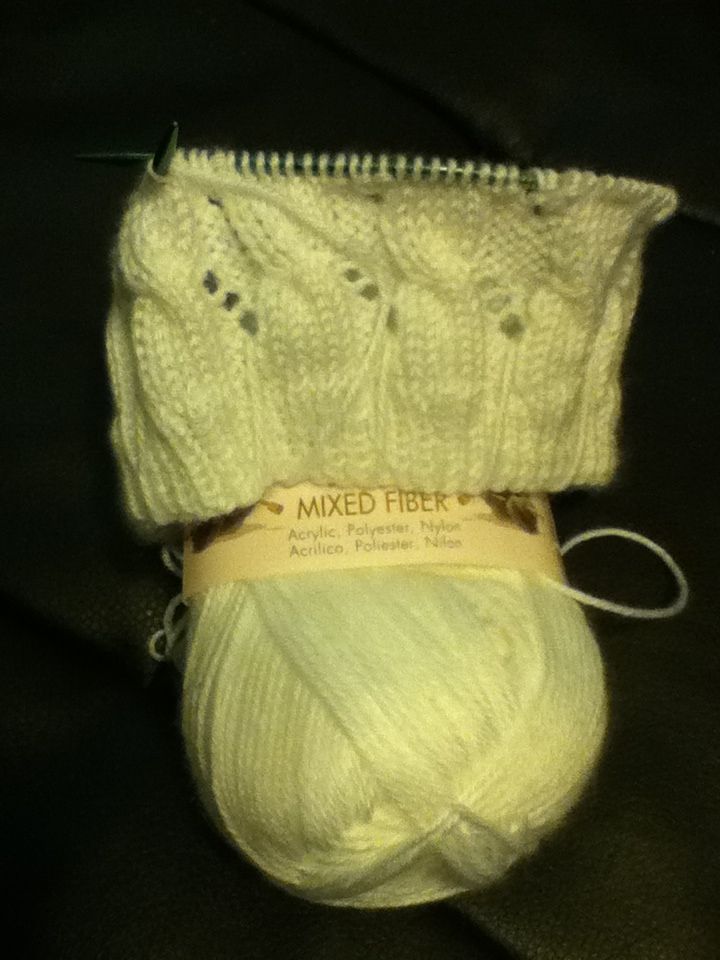 Also, this past Christmas, a Secret Santa got me a copy of
Literary Knits: 30 Patterns Inspired By Favorite Books by Nikol Lohr
. There are some gorgeous patterns in there, though I think that they are a bit above my skill level at this point. Anyone else knit or crochet, or quilt or craft or fabricate or make? And if so, have you made anything inspired by a book you've read or a movie you've seen?